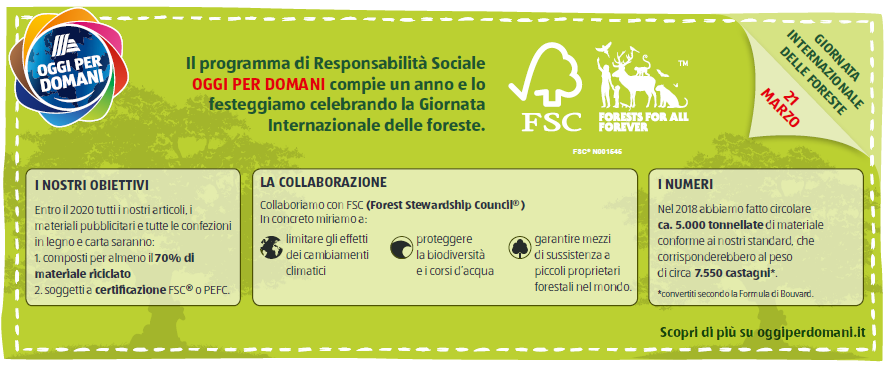 Display link in Link library page and homepage?
Yes
Link description in lightbox
To celebrate 2019 International Day of Forests, ALDI Italy promoted its commitment to protect the world's forest heritage through a dedicated web page and communications on flyers, corporate and social channels.
The multinational company has in fact achieved an important result: in 2018 it used almost 5,000 tons of certified paper and wood for its products (care and hygiene, small indoor and garden furniture, flyers, brochures and receipts).
Country: Italia
Language: Italian
Date: 03/2019
Source: FSC Italia