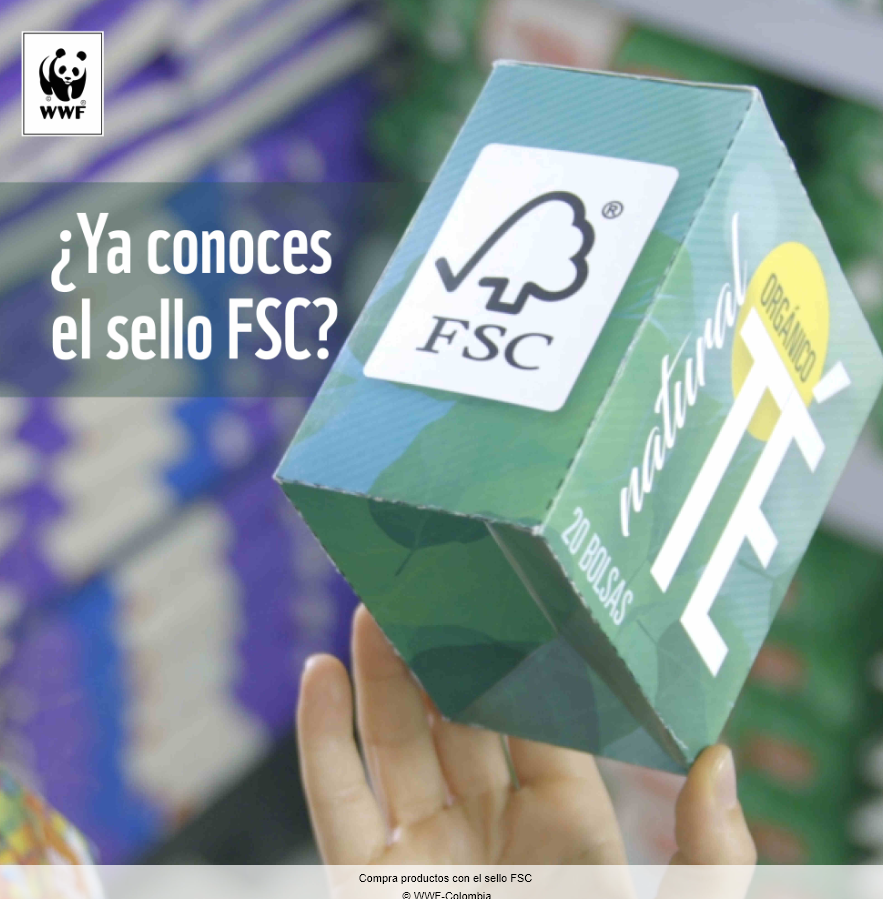 Display link in Link library page and homepage?
Yes
Link description in lightbox
This is an awareness campaign aiming to educate the consumers about smart decisions that can help to preserve the environment. With different graphic pieces, they invite the buyers to look for the FSC trademark and prefer it over other non-certified products. Moreover, they created a website to provide more information to consumers about how they can help to take care of the forests. This campaign is also backed-up by audiovisual pieces. 
Country: Colombia
Language: Spanish
Date: 02/12/2016  
Source: WWF